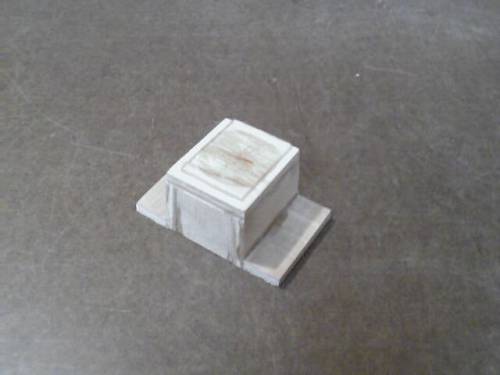 Well tonight I started my Gingery Lathe section of my site. I began with the base as you see pictured here it is made of 1/4 inch plywood and has a piece of plexi-glass on top for the 1/8 inch raised edge. I should have taken a picture or two of it as I was making it but I forgot.
It was a pain to make because it was hard to cut all of those angles and get it all together properly. I also had a hard time glueing it all together but finally got it :)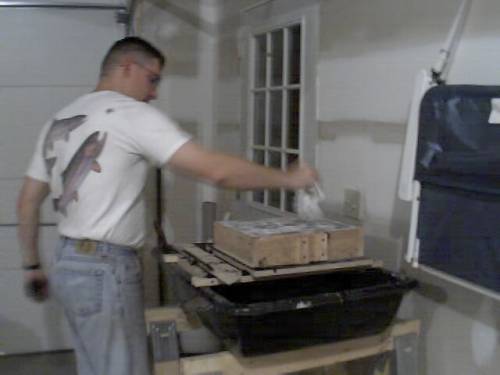 Here I am trying to make a green sand mold. I was not going to pour tonight. I just wanted to try the molding process to see how it went :) I quickly found out that my crappy sand box was entirely wrong. I need to build a real one! This will do for my playing tonight however.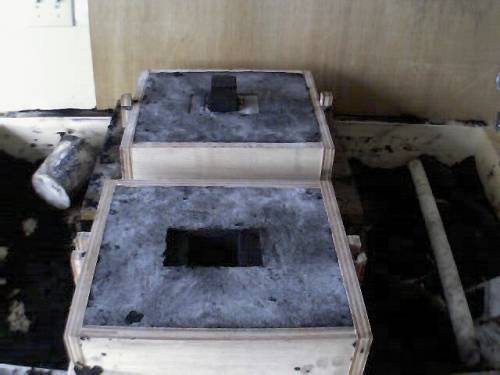 It is now a new day. In fact several have passed :) I took pictures of my REAL sand box being created so you can see those in my Foundry Project if you like. Since they are part of my foundry and not the lathe, the pictures are not here. But you can now see part of the finished sand box in this picture. It is much nicer and able to hold probably 300 - 400 lbs without a problem. It is very sturdy.
I could not get the damn core to come out properly so I had to pack them individually then set them on the spot where they would normally stand. It worked well and allowed me to move forward :)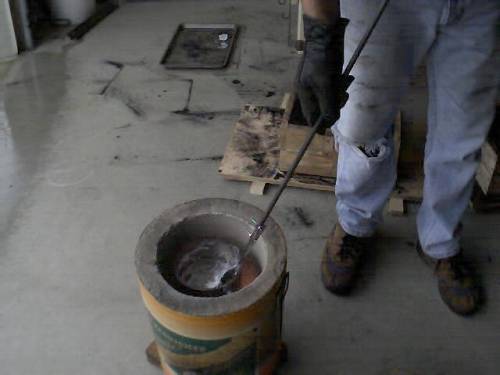 Here I am getting ready to pour the 2 molds... just skimming some dross.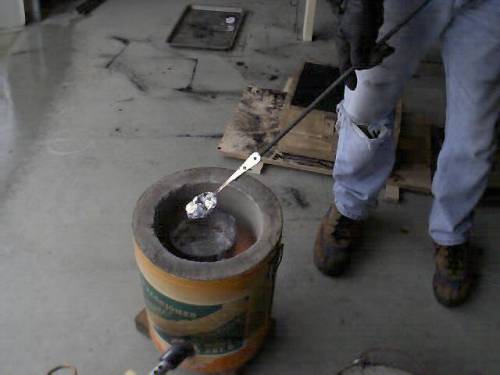 Not anything really dirty, but it can't hurt to remove it