Here are a couple of pics of the install.
Here is the unit. The silver plug is for filling. The rest of the build is just like Smacks. The gauge is for a quick reference when on the road. I do not have allot of trust in it for adjustments.
In this pic you see the entry into the throttle body. At the top you see two new relays one is not in use the one in the middle with the red wire leading to it is for the booster and to the right of it is the switch that cuts power from the fuel pump to the relay, this shuts down the unit.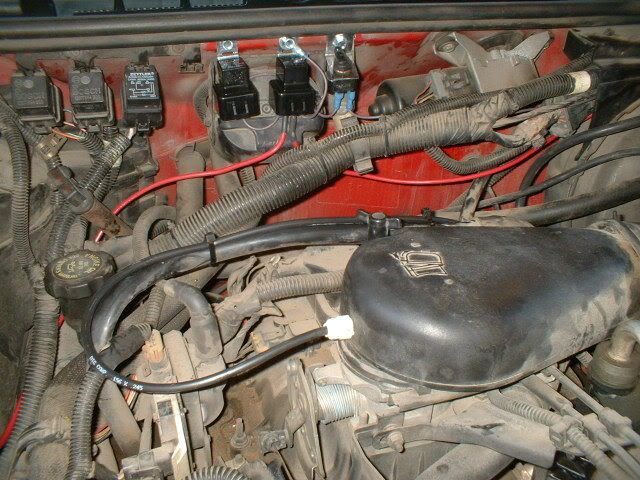 The last pic is of the 30 amp fuse. All connections from the battery to the booster are 10 guage wire and they are soldered.