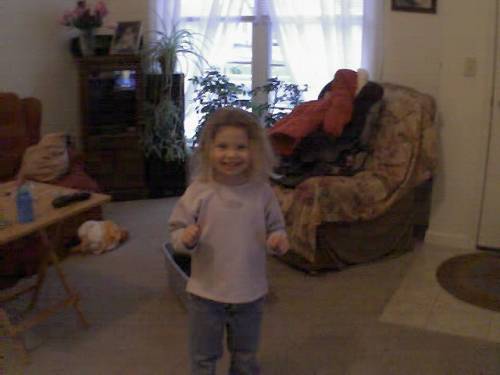 Here's my little 4 year old daughter, all ready to go build something with Daddy :) -What are we going to make Daddy? -How about an "Electrolyzing Internal Combustion Hydrogen Powered Squirt Gun" baby? -wow Daddy I can't say all that. *grin*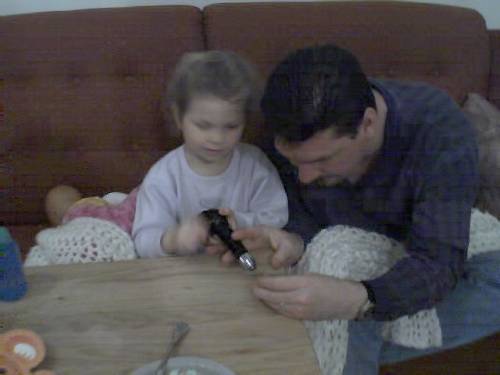 My daughter had recently visited a store where she got some junk out of a gumball machine. The items come in some small acorn shaped containers. The container is the perfect size for this little project. This particular one that we used was about the exact same size as a large acorn.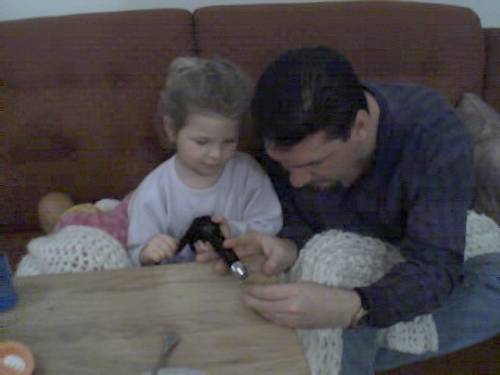 I got my daughter, Hannah, to help me with all of the hard parts. She did all of the work and I just guided her to drill in the right areas.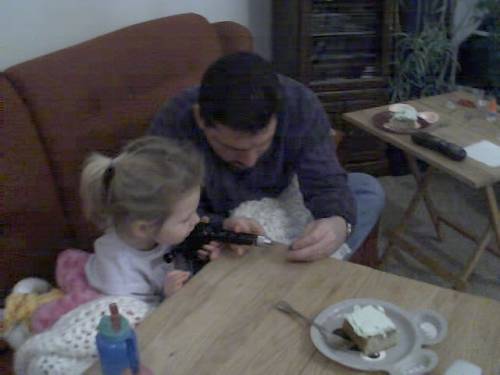 Sorry that my camera sucks so badly, we are getting a new one in the next few days :)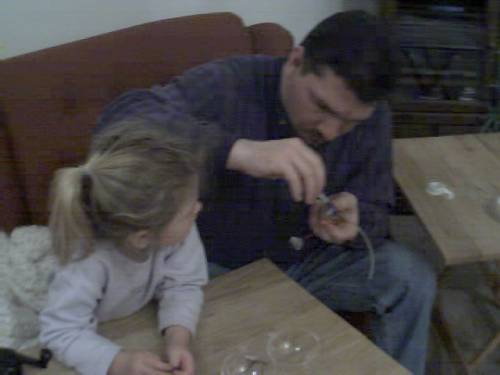 We drilled 2 larger holes in the bottom part, for the water tubes. Then we drilled 6 more tiny holes (1/16th inch). 4 of these holes held my #316 stainless wire (electrolyzers) and the remaining 2 holes at the top were for the piezio ignitor wires. -I will show much better pictures in a bit.