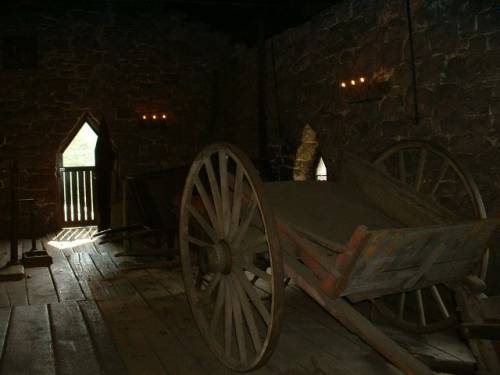 Ore wagon used to haul iron ore from Cornwall Ore Banks, pulled by mules last used in 1883. The iron ore mines are located about ¼ mile from Cornwall Iron Furnace.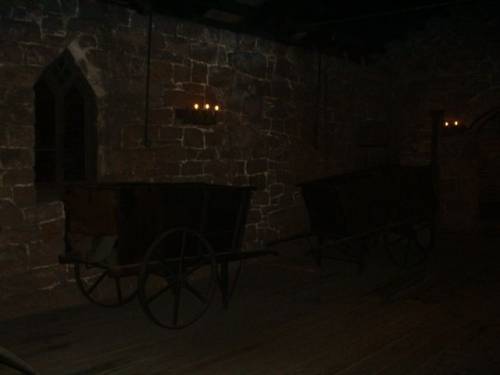 Charcoal buggy used to supply charcoal to furnace stack. The furnace consumed one acre of trees per day.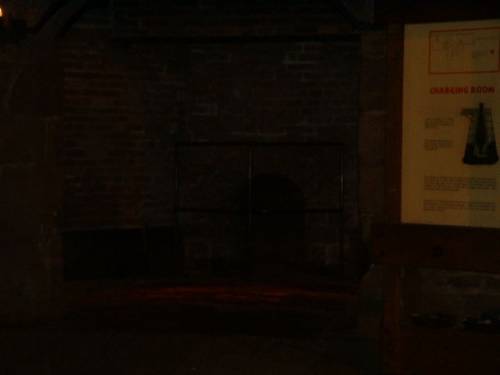 Top of furnace stack, known as the charging hole. A charge is done on average once a hour.
A charge consists of a layer each of charcoal, iron ore and limestone.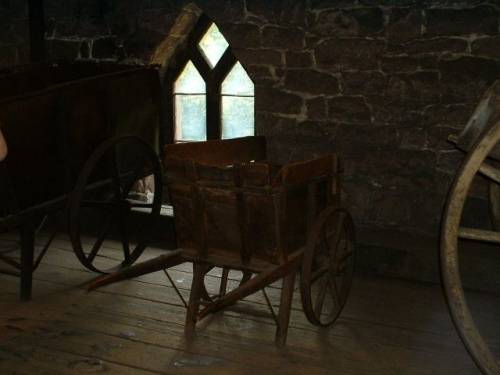 Man powered buggy used to fill the furnace stack with iron ore.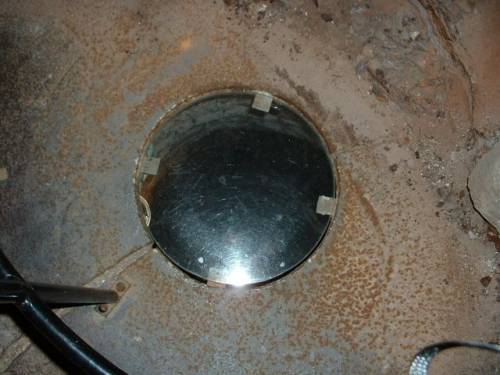 Charging Hole--- 30 feet deep, 19 inches in diameter at the top towards the bottom there is a seven foot bosh. The bosh is the point were a blast of air comes into the stack to melt the iron ore and limestone.