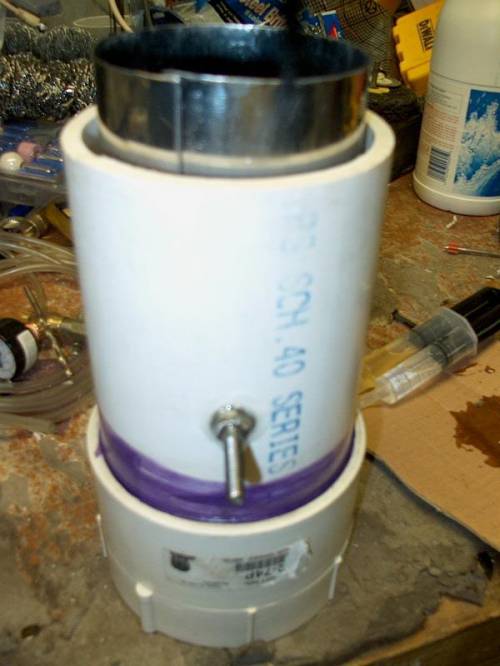 This was my first project. I used a 4" PVC pipe with 316 stainless for the negative electrode, that I obtained from a cup dispenser and cut to size,and a 3/4" solid stainless steel rod using stainless scouring pads around the rod so I can maximize surface area of the positive electrode.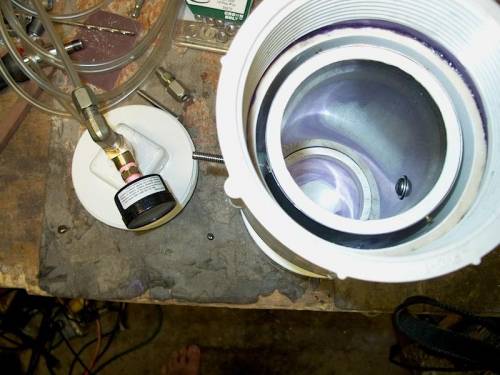 I glued a piece of 3" PVC to the bottom to hold the electrode in place as the 2 bolts on the outside are the only thing that is holding the electrode in place.
You can see what I did inside pretty well. Underneath the top cover I glued a piece of pvc to seperate the oxygen from the hydrogen. This picture does not show the hole for the oxy yet as I haven't drilled it yet.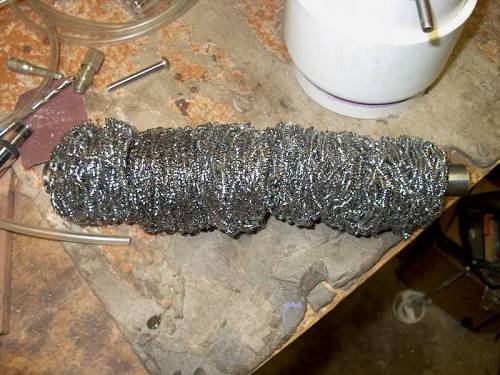 This it the positive electrode for hydrogen production. The 3/4" SS rod in the center is tapped and that will hold the bottom. The top will only be held by the 2" long piece of PVC I glued to the top to seperate H2 from O2.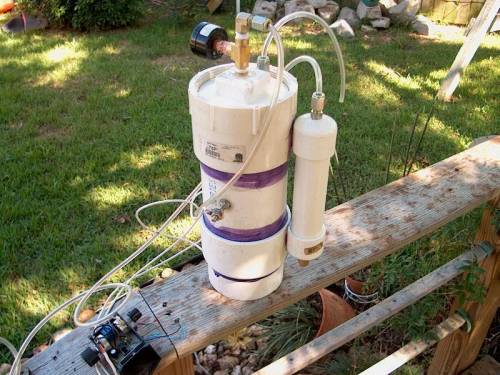 This is the completed project. I do not have a pressure relief as of yet and I'm a little worried the pressure may rise too quickly. I will take it slow at first. Also the scrubber / bubbler is not glued just pressed fit together and glued to the main generator so if I do have a flashback the top will just come off. I am expecting the KOH I ordered on ebay to show up sometime this week so I can put some juice to it. It is full of water and ready to go. My design was created so I could resonate the positive electrode thus no solid attachment on top. After looking at my design I found it is going to be difficult to see the production as it happens. I will have to wait and see what comes out of the scrubber. Realizing this I did some additional research and decided to come up with a slightly different design, one where I could see what is going on.. Should make production sometime this week and will post as soon as I can. That is If I still have a lab after the Hurrican that is supposed to hit my house this Saturday.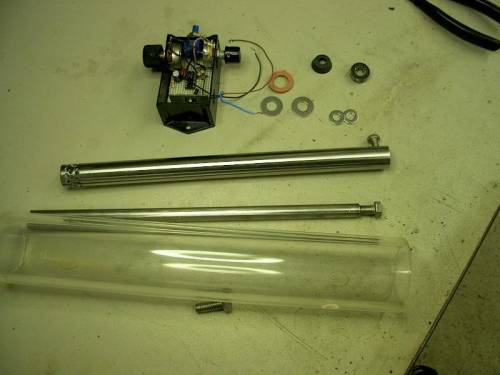 These are the components minus the top and bottom.