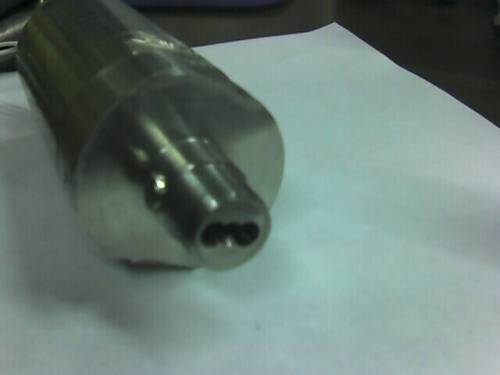 This is the tip minus the electrodes. I am having difficulty designing a valve the will let the pressure build up as the heat increases.

Almost completed project waiting for a valve and electrodes. The device attached to the tip and the base are stainless steel check valves Circle Seal 2349R-4PP rated at 10,000 PSI.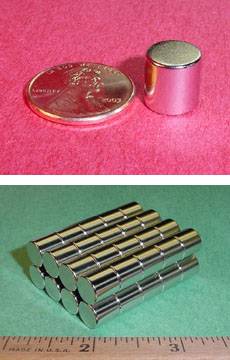 This is the magnets I will use in the tip. I will drill a hole and these will be press fit and sealed with hi-temp epoxy, I think, If that wont work then I will have to find a mechanical way to seal them.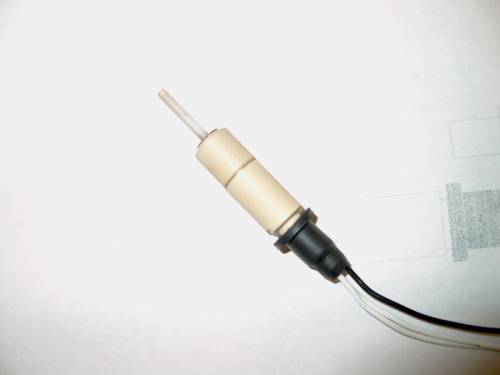 This is a heater and electrode thus 3 wires that I will incorporate into my unit. I tore apart an old Bosch automotive oxygen sensor. It works great!. I can get water up to 900 deg. At least thats the spec on the heater. This heater and electrode will turn off the relay when the water reaches a specified conductivity. I intend to wrap copper tubing around the exhaust manifold to keep the water pre-heated when it reaches the unit. I will also insulate the 1/8" tubing to keep the heat in.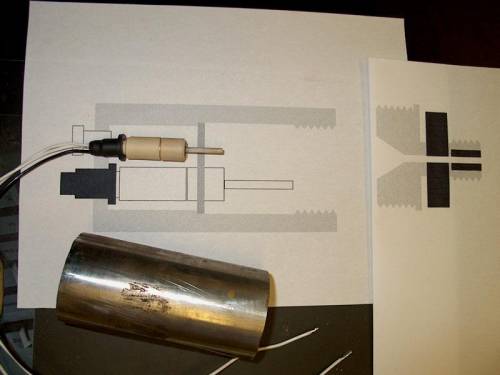 This is a drawing of the body and tip. Using a manual engine lathe I have here at work I am going to turn that Stainless steel bar to match the drawing. I will also be incorporating a pump to keep pressure and a valve that will screw on the end of the tip to control the flow of hydroxy.

The theory is to heat up distilled water to 400 - 450 deg F. then pass the super heated water past two magnets, portraid by the 2 larger black rectangles in the tip, then past the 2 electrodes the tip opening is about 2-5 mm not sure yet this will be critical as I am using just water. Will start out small and see what happens then make bigger if needed. The magnets are neodymium magnets, the electrodes I will get from a Platinum spark plug. The whole thing should not draw more than 30 amps at 12Vdc. I hope to have it all completed in the next week or two.