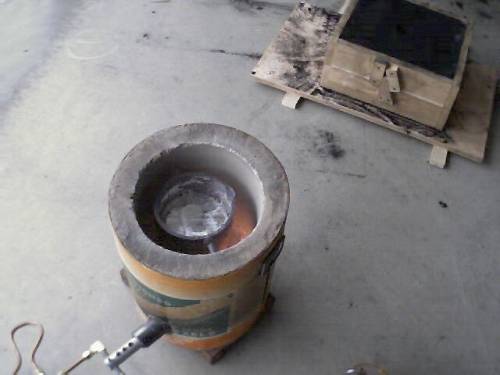 My wife went a bit nuts with the pics of the metal. She said it was so beautiful :) I guess it is when you stop and admire it!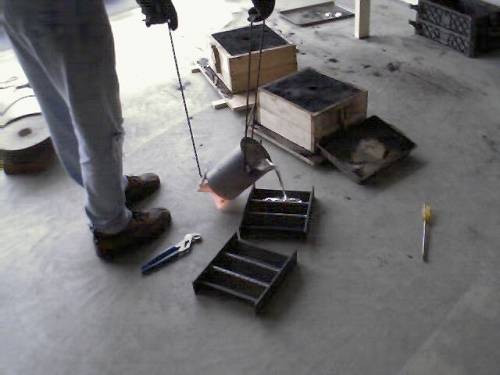 Since my sprues were in the middle of my boxes, I decided to pour a bit off first. I had a really full crucible and did not want to spill anything on my feet! OUCH! -Pouring some off was the better choice.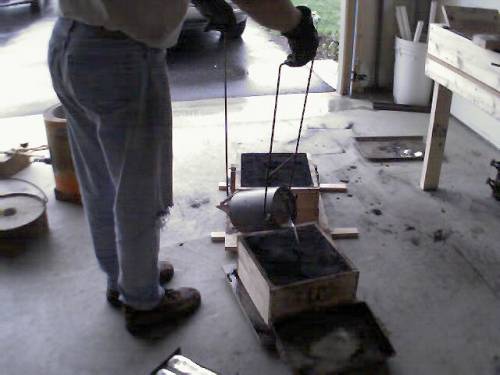 Here we go, much better. Now I can safely pour my molds. I should still have plenty left over.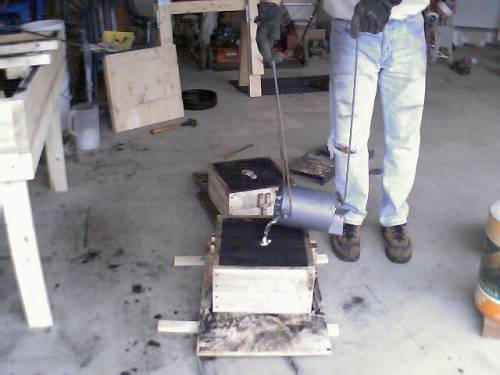 These are in fact my very first open cavity green sand molds that I am ever pouring. The first one went off without a hitch, you see it behind me there all finished. I'm pouring my second one here. BAH! The second one bubbled at the end after I finished. I think that one is ruined :(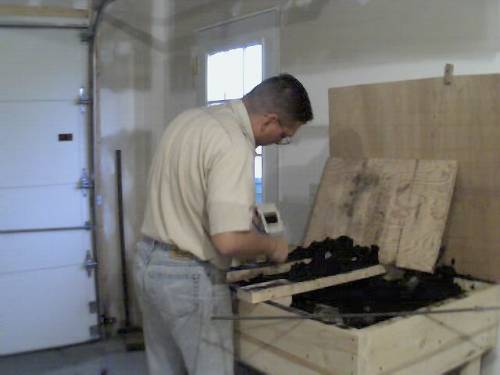 Time warp ahead. My wife didn't get a pic of me shaking it out so this is directly afterwards. I am inspecting the part. This is the one I suspected would be bad. It actually turned out better than I though it would. It was not up to the standard that I wanted however. The top was really messy due to pouring right on top of it like Dave says to do in his book.