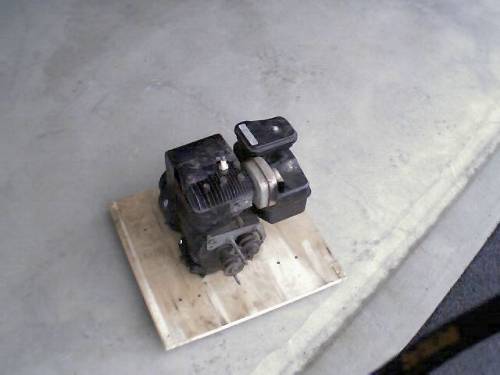 Why is my motor moving you might ask? Because the pathetic little stand I made, made no allowance for the vibrations that the motor makes :) -Laugh. I had to chase the thing across my garage floor! -If I'm ever going to do testing with this engine, I'm going to have to come up with a much better mounting for it.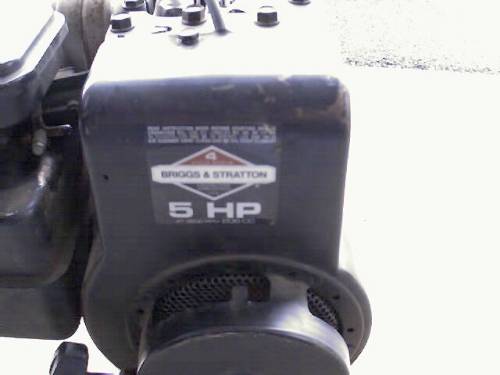 Damn, you can almost see the information here. Oh well, as posted above 5hp, 3600 RPM's, 206 cc's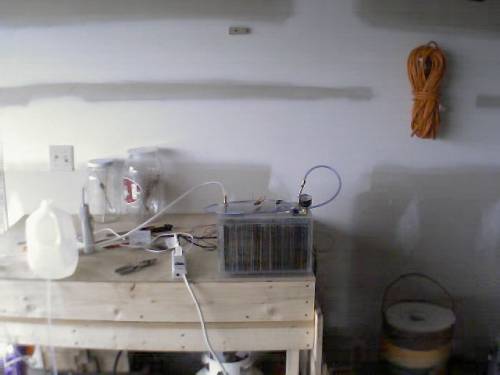 Guess what I brought upstairs into the garage :) -You got it! My electrolyzer, and all of the required bubblers and storage bottles, so that I don't blow myself sky when this thing backfires! -I'm preparing for the worst you know.

Turned on cold, we draw about 2.8amps at 120v ...that will increase up to around 5amps after things get all warmed up. When the system is running at about 5amps on straight rectified AC house current, I produce about 1 liter of gas per minute. I am hoping that production rate is fast enough to run my engine. Guess we'll soon find out!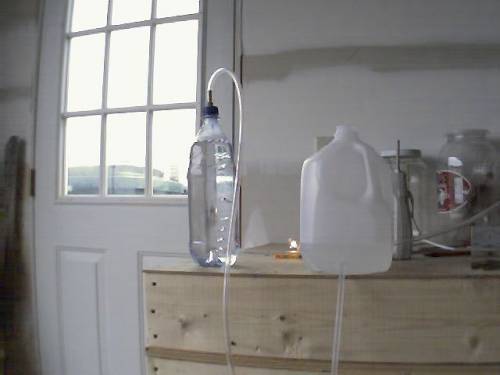 Just a snapshot of the primary bubbler happily bubbling away!